Our experience makes us
YOUR
TRUSTED ADVISOR.

YOUR

ADVOCATE.

YOUR

BUILDER.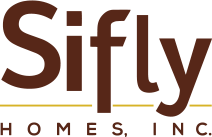 Meet Jay Sifly, Owner
For the past 25 years, Jay Sifly has been building and remodeling unique custom homes in and around Charleston, SC and the resort islands of Kiawah and Seabrook. Jay is not a developer, a speculator, or a realtor; he is a custom home builder who focuses on building or remodeling unique, high end custom homes. You'll find this hands-on builder at the job site, not on the golf course!
Building or renovating your dream home should be an exciting and inspiring time in your life. When you have the right professional team, it can be. At Sifly Homes, Inc., our focus is clear: to support you as the homeowner and make sure you get the utmost value at every stage of construction. We work hand in hand with you and your team to ensure excellence every step of the way. We're all here to create the perfect end product, but your experience matters, too. With Sifly Homes on your side, you can relax and enjoy the creative process as we make your dream a reality. We will fill in the blanks for the most cutting edge features you desire.
Every Step Of the Way
At Sifly Homes, Inc., our primary goal is to construct a high-quality home that is within budget goals and completed on schedule in a pleasurable atmosphere. Our Principal and project management teams directly manage each project, from pre-construction through move-in and post construction. Our involvement and passion are completely turn-key. The result is a level of accountability unmatched in the Charleston market.